she makes a
rawdorable
cupcake, or something quite similar...yep she does...
the girl didn't have all of the ingredients she needed to make
this
particular recipe...so she had to be a little inventive and use her brain a little...which was a little mushy (that really doesn't sound very good)...
this is what she came up with...(
shannon marie
feel free to rename the cuppie if the name doesn't suit ya)...
carob caramel delight
(makes 2 cute cupcakes)
1/2 cup sunflower seeds
2 Tbsp. sesame seeds
2 Tbsp. ground chia seeds
2 Tbsp. carob powder
2 dates
1 tbsp agave
touch of vanilla
pinch of sea salt
*caramel frosting
*dried coconut flakes for sprinkles
in a food processor, combine the seeds, carob, vanilla and sea salt. process into a fine crumb. add the dates and agave and process until evenly distributed throughout the "batter".
top the cupcake with caramel frosting (agave, mesquite, lucuma, vanilla, almond butter and sea salt), sprinkle with some shredded coconut and gobble it up...and have the 2nd one for breakfast tomorrow morning...'cause that's what the girl is gonna do...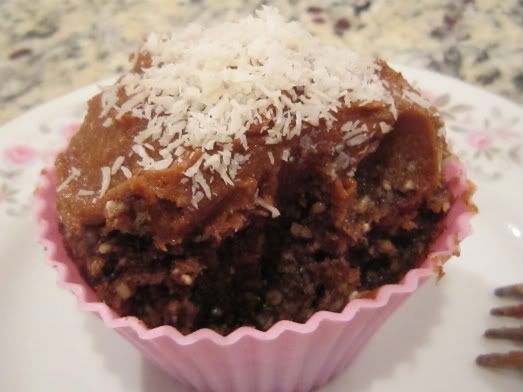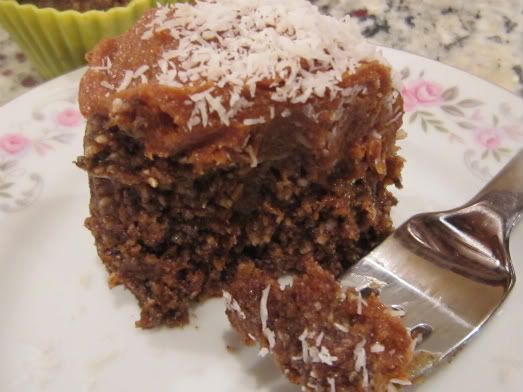 the girl also had a very simple dinner...ezekiel wrap topped with roasted tomatoes, mushrooms and spinach and
ani phyo's baja cheeze
...yummy and so super colourful...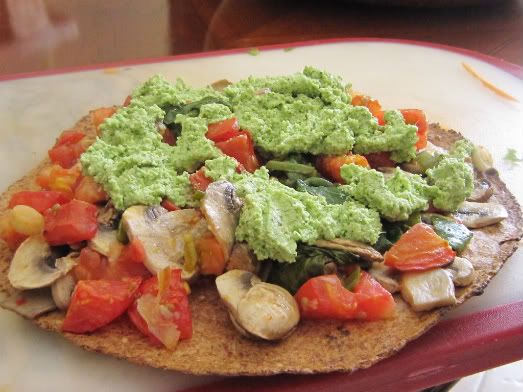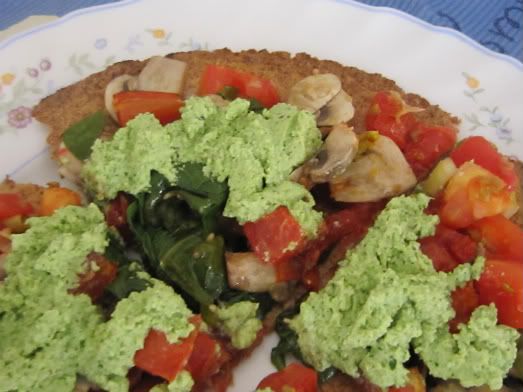 today i am grateful for...all of my bloggie friends...my favourite blogs...my little goofball fur baby...the plethora of i love yous i hear everyday from my johnny...and last but never least mister sun, sun, mister golden sun...he came out to play again today...
hope you all had a very lovely day...and i hope you have a beautiful night...