i feel like little red riding hood's granny right now, as i perch my glasses at the tip of my nose...anywhere else, i can't see...the frames are toooooo small...ugh!
moving right along...i was not born in italy, although i do have dual citizenship, i am both a very proud canadian and italian (and yes i am totally cheering for italy to win the world cup, and the italian flag is waving proudly on my car, haha)...however, from the very ripe age of 3 months i pretty much spent between 4 and 5 months out of the year...every year...until i was 17 in italy...at 17...i was too afraid to get my butt on a plane, so i lived there for two years...two of my most cherished years...memorable years...such a lovely country...
the air is fresh...the people are just so beautiful and so friendly...and the food is as natural and pure as you're ever going to get...and everyday of the week there is always a farmers market in one of the neighbouring towns...siestas in the afternoon...and everything and everyone is laid back...i want to go back so badly. i want to grow old there...a girl can dream right?
one of my favourite italian foods is "farinata"...wikipedia describes it as such... "
Farinata (which literally means made of flour in the Italian language) is a thin, crisp, pizza-like pancake from Liguria, Italy. Its original Genoese name is fainâ. Variations are eaten in many different Mediterranean countries and beyond. It is similar to the socca from Nice, France"
...the twins made a few variations
here
, of socca, as did
camille
...
it's a beautiful snack...or accompaniment to a salad...or whatever you are eating...i believe the olive oil is pretty much what makes it or breaks it...i am pretty blessed when it comes to olive oil, as mine comes all the way from my grandmother's farm in italy...it's as organic and fresh and cold pressed as you're gonna get...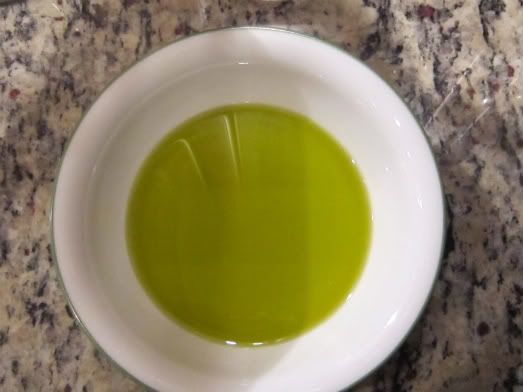 farinata
olive oil (enough to cover bottom of oven proof skillet)
1 1/2 cups water
1 1/4 cups chickpea flour
1/2 lemon juiced
1 garlic clove minced or pressed
1/4 tsp ground black pepper
1 tbsp fresh rosemary chopped
directions
in a bowl,
thoroughly
mix chickpea flour, salt, garlic, pepper,
lemon juice, and water. let mixture sit 1 to 4 hours (or overnight).
preheat oven to 435 degrees
in a pie plate (or if you have a well-seasoned cast iron
skillet, its the preferred method, but fancy is not important), pour enough olive oil into the pan to generously cover the bottom.
pour batter into skillet or pie dish.
bake for 30-35 minutes. pancake is done when it pulls away from the
sides of the skillet and has a nice golden brown color. remove from
oven. and devour, if you remember you can always sprinkle some vegan cheeze like daiya all over it...mmmm...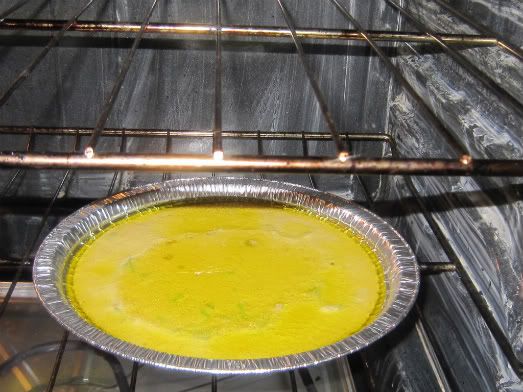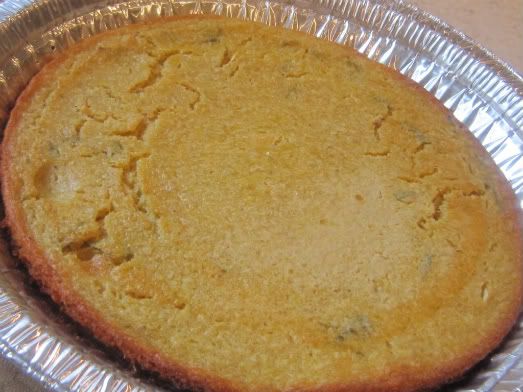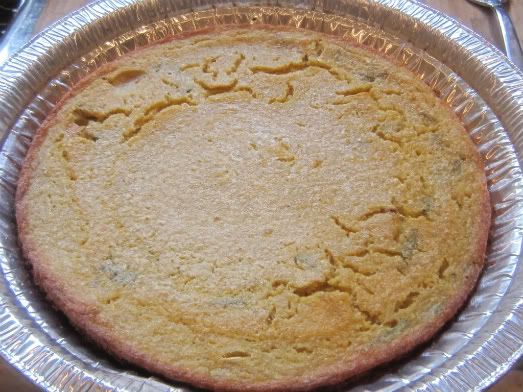 heaven...heaven...heaven. it's gluten free, soy free, everything free...it's not raw...but if you're not a purist...oh man! please try it. you'll thank me. i promise. so easy to make too!
has anyone ever tried baby kale? i found it at my local organic grocery store a couple of days ago...and i almost did a little happy dance in front of the fridge...yes i did! tonight's dinner was a lovely baby kale salad with my very own raw kraut, raw local sweet peas, cukes, radishes, and the dressing was a mixture of my very favourite
raw caesar dressing
(2 tablespoons)...and a little extra acv, lemon juice, salt and olive oil...fantastic...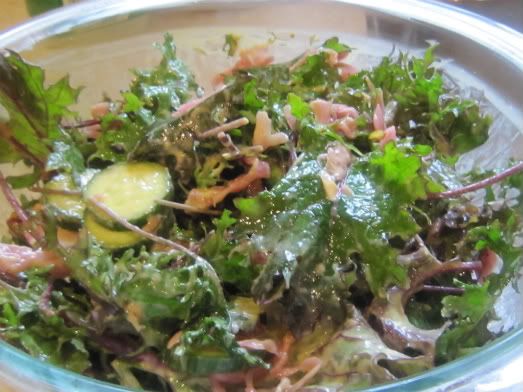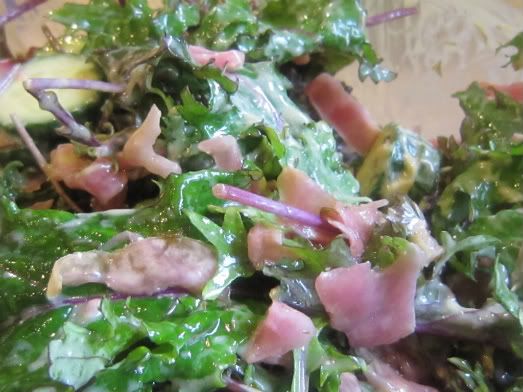 and...for tomorrow's breakfast...i packed up a few scones (buckwheat biscuits), berry sauce, nutella and clotted kream...(
camille
LOVES
the play on words)...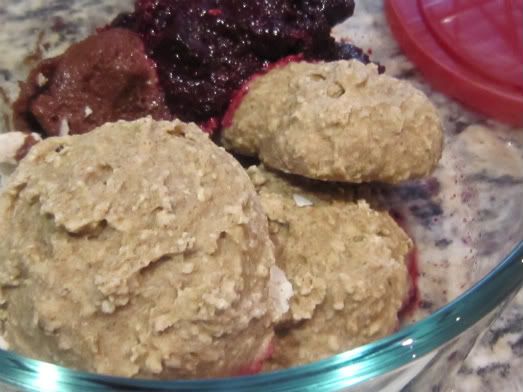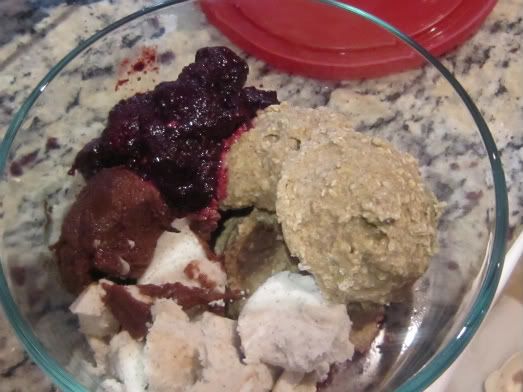 have a lovely night my friends...and don't forget about the
giveaway
...two ani phyo books...and two more sleeps until our
vegan patio party
...i'm going to bring ani phyo's raw tostadas...with raw corn tortillas, heirloom tomato salsa...nacho cheeze, taco nut meat...sour kream...*drool*
night night...