this weekend was amazing, (one of my best girls hung out with me...john went on a fishing trip with the boys, so i had a girls' weekend)...other than a few little hiccups...
what kind of hiccups you ask?
well.........after a beautiful and lovely dinner of grilled pizzas (vegan and non vegan)...we decided to go for a walk, to rent movies...(john's brother stayed behind and hung out with us as well...THANKFULLY!) as we were about to leave, he mentioned grabbing the keys, and i reassured him that they were in my purse...well, they weren't...so he shut the door and as he was shutting the door, i realized my mistake and tried to stop him...didn't work...we were locked out...we (john's brother) ended up having to kick in the inside garage door, needless to say the door is busted and glass shattered everywhere...fun times...i felt like POO!
once the mess was all cleaned up...and the door was secure, we finally went on our walk...and a few funny things happened...i got hit on by this random dude asking for change...ha! on our way to blockbuster, we passed a strip joint (joys of living in the city, ha!) my girl and i were invited in...and we were like, "umm thanks but noooo"...and ran away giggling like 3 year olds...i also got carded THREE times during the weekend(which is amazing because i am 34)...we were able to rent five movies, but, sadly we didn't get a chance to watch them friday night, my dvd player broke down...bought a new one saturday, brought it home, and discovered that it was a lemon...AND i lost the receipt! thankfully it all ends well, and i was able to get a new one because technology today is just so wonderful...they were able to find my receipt on the computer and i was able to bring home a working dvd player...we managed to watch one movie yesterday afternoon (leap year, really cute, and i love irish men, don't tell john)...and yesterday evening i watched another movie (valentine's day, super cute movie)...
we made an amazing sangria...so beautiful and fresh...it tasted like summer...
summery sangria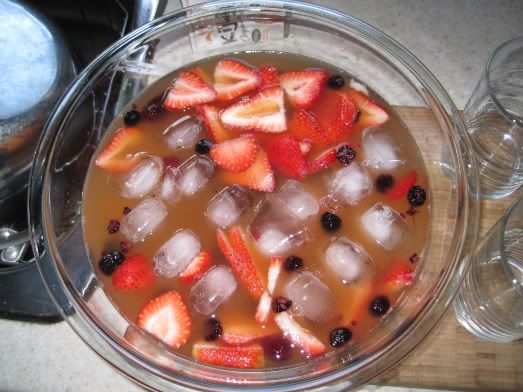 (i didn't have a pitcher on hand, so we used a glass bowl)
1 bottle vegan organic white wine
1 organic mango juice box
1 cup mineral water (carbonated)
1 bag of organic frozen berries (black raspberries, blackberries and blueberries)
1 1/2 cups of sliced strawberries
ice (optional)
mix all ingredients together and enjoy...
vegan grilled pizza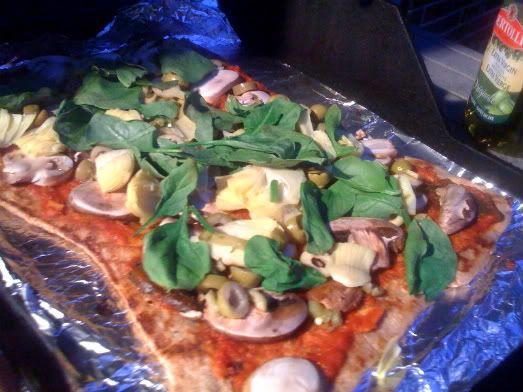 i didn't have time to make my own dough, so i bought it already made...i made two pizzas, one with basil spinach pesto (basil, spinach, olive oil, walnuts, garlic and salt), topped with mushrooms, artichoke hearts, green olives and spinach...and a second pizza with the same toppings and my very own homemade sauce with plenty of basil and garlic...yum!
and of course jackson had a beautiful weekend as well...i don't even think he noticed that his papa was missing...we went to visit the vet, and jackson is down another two pounds...so he has four more to go...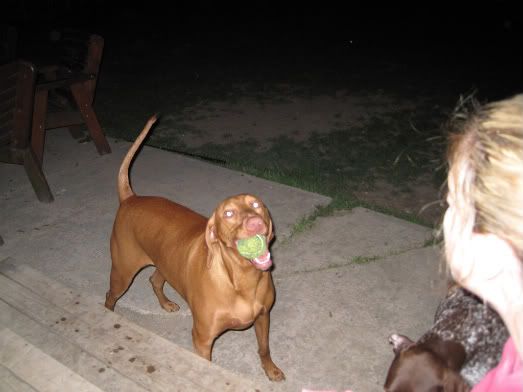 i thought i would devote a short little section of each blog post to things i am grateful for...it's so easy to focus on every little negative thing that happens in ones' life...but it's so much better for the soul to focus on all the good...
my very best friend...
my little goofball...
my girls...
sweet raw vegan treats...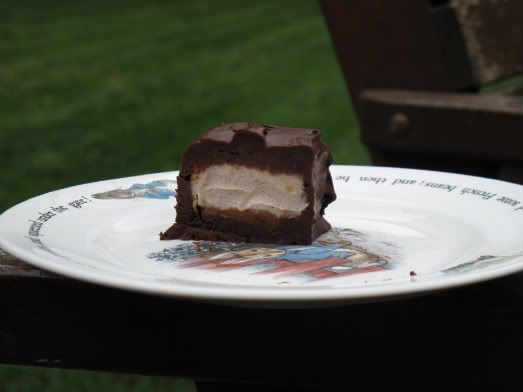 vegan and raw vegan foods...(so bright and colourful)...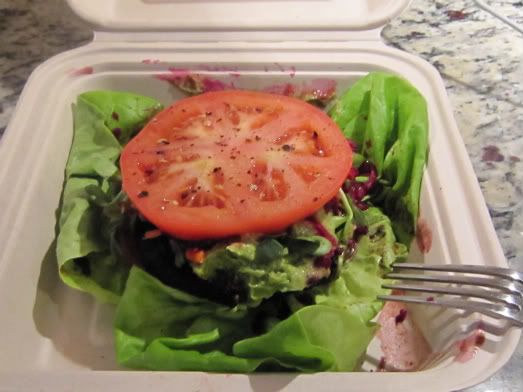 summer days at the cottage...
hope you all have a beautiful monday...and for all my american bloggies...hope you are enjoying your three day weekend, totally envious of you!!!
my man is home...i missed him SO much...have a great night my ladies...i'm off to watch dear john...
<3