my weekend started at 1:30 p.m. friday, and i have pretty much not had one minute of peace since...and that's a great thing...i've had such a beautiful time...and! the sun has pretty much been a constant this weekend!
this weekend has been filled with lots of kisses from my fur baby and sweetheart, family, friends, unbaking, yummy raw aura eats and fireworks...
here are a few pics of my unbaking adventures:
cuppie cakes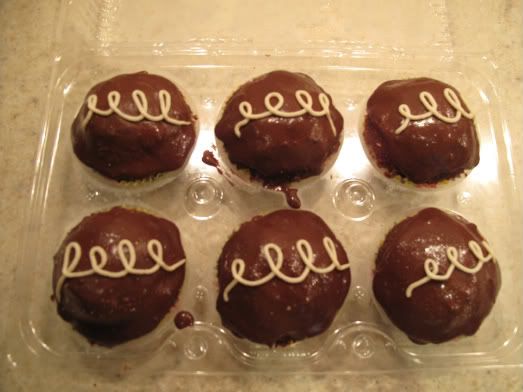 choccie almond butter cups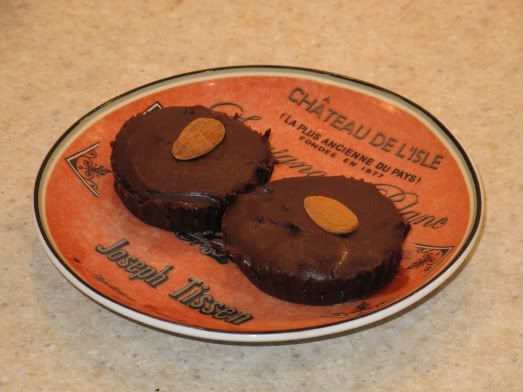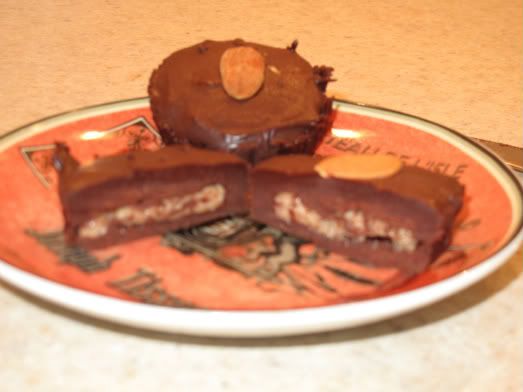 caramelo moon pie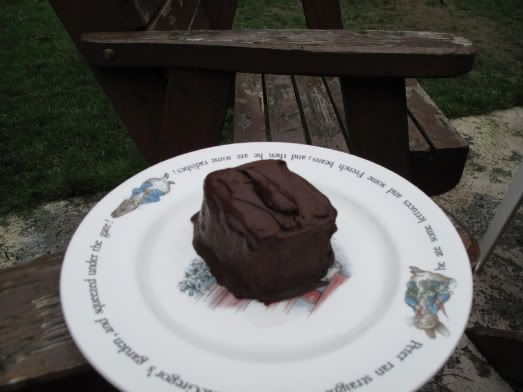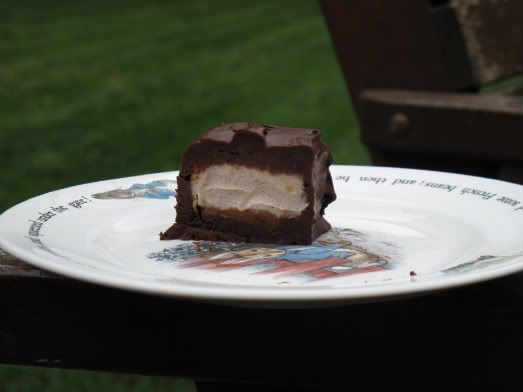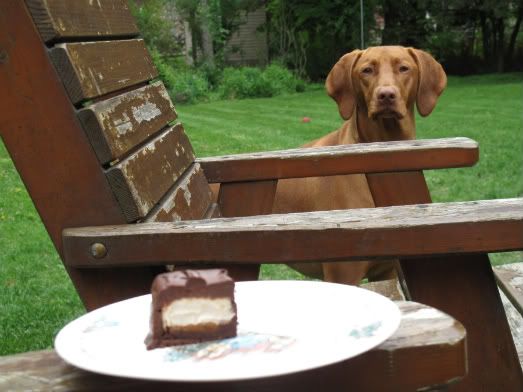 banana toffee fudge ice cream cake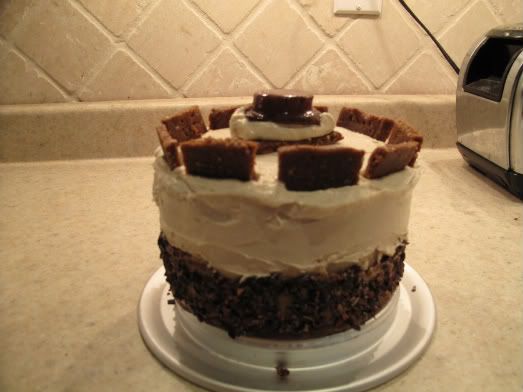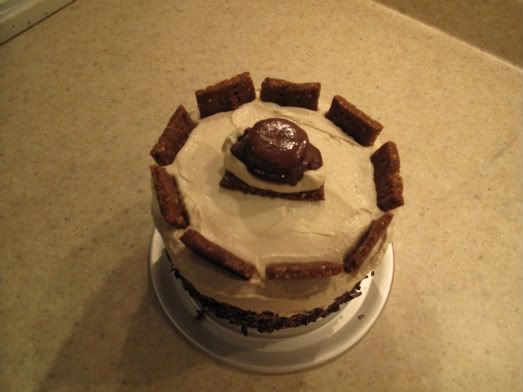 i had a few get togethers to attend this weekend, so i picked up some yummy eats from raw aura...
casear salad
(romaine lettuce tossed in a creamy sunflower seed caesar dressing, eggplant bacon, alomnd butter parmesan and tomatoes)...it was delicious...i had a tofurky beer sausage to accompany it with some horseradish mustard...but the salad was filling...and i wasn't able to finish anything that was on my plate...haha!
i also ordered
the big salad
(a mix of romaine and kale are tossed with your choice of dressing and topped with tomato, carrot, sprouts, avo, apple, pumpkin seeds, red pepper, red onions, and sprouted chickpea hummus)...it was AMAZING...i love the sprouted chickpea hummus, hands down the best i have ever eaten...i wonder if i can order a tub a week? i'd swim in it, that's how good it is!
i also ordered the
pasta bolognese
(angel hair zucchini pasta tossed in a roasted red pepper basil tomato sauce, spicy sunflower sausage, sprouted lentils and kale, topped with pine nut parmesan)...ok, this was the first time i have ever tried zucchini with pasta sauce (i'm italian, i don't say marinara)...AND! it was AMAZING...i will definitely be ordering this dish, again and again and again! and i need to get a spiralizer...because i can see this being a staple in my diet...yum!
no long weekend is complete without fireworks...(i took these photos with my iphone, and i have to say they turned out pretty amazing)...
now i am off to spend the rest of my monday with jackson and john...john wants to go fishing...we're off to a park and jackson and i will just walk and meet other dogs while john fishes...totally looking forward to basking in this warm beautiful day...
i have a lot of catching up to do, and i will later this evening...hope you are all having a beautiful monday...and that your weekend was filled with lots of love and awesomeness...
<3