i haven't entered the
contest
yet...because i can't cut into the cakes just yet...have to wait until sunday, mother's day...my mother mentioned that she doesn't like the flavour of cake i was planning on bringing her...thankfully, i have another flavour up my sleeve...
here are some pics of my first cake: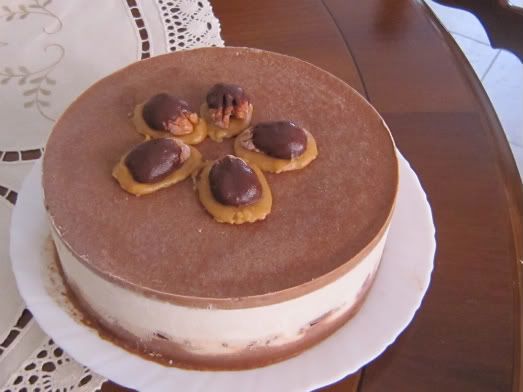 here is a sneak peak at the second ice cream cake i am working on...this is my favourite flavour...and i CANNOT wait to dig into this one...can you all guess what it is?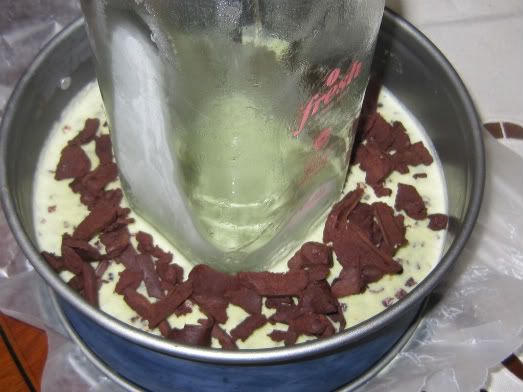 one of my favourite girls has been pretty busy in her kitchen as well...she's already made two cakes...
chocolate, strawberries and banana
and
rawspberries and cream
...two very beautiful cakes...and i am totally cheering her on...
i have been working on a few other raw vegan meals...i am such a lover of indian flavours...i love indian food...hands down one of my favourite food to eat...so you can imagine how excited i was when sweet little heathy shared one of her
creations
with us the other day...so today i recreated it...and it is so good...so good!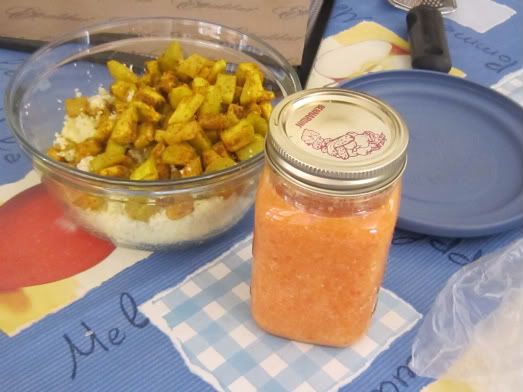 and i have another love...kelp noodles...but i have no idea what to do with them half the time...so today i recreated a
recipe
created by aimee, the genius behind a bitt of raw...i added marinated red cabbage and mushrooms, sprouts, green onions and carrots...so good...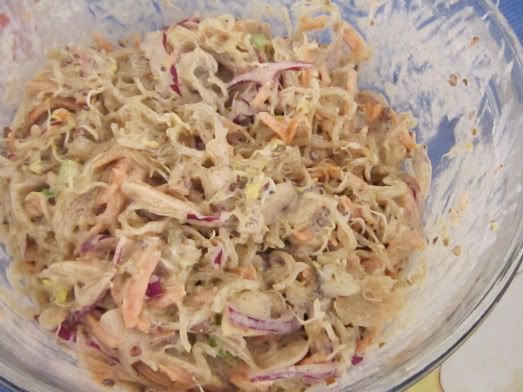 hope you're all having a wonderful week...what are your plans for the weekend? i am so thankful tomorrow is friday...so so so thankful...i had a day off today...and i just did everything i wanted to do, and more...i uncooked, i ran some errands...and just hung out at home...i love home. love it...sometimes i never want to leave...anyone else feel this way?
sweet dreams my friends...